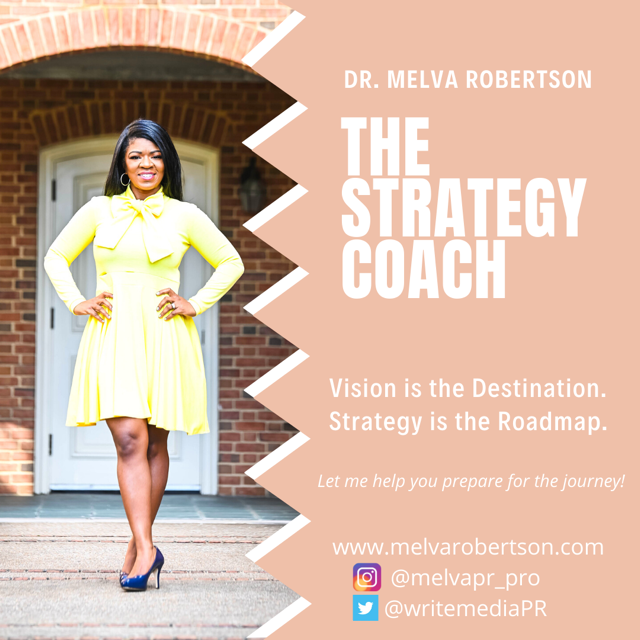 An experienced communicator, writer, and public relations professional, Dr. Robertson has extensive experience in corporate communications, leadership development, coaching, and strategic planning.
I want to help clients achieve their goals by implementing intentional strategies that lead to successful outcomes.

Dr. Melva B. Robertson is an established leader committed to helping clients successfully achieve their goals. Through success coaching, workshops, customer service for business and individuals, media trainings, and consultations, the objective is to equip clients with successful strategies. She is the founder of the Own Your Own (OYO) Movement which consists of empowerment tools for entrepreneurs through summits, workshops, and broadcasts such as the Own Your Own TV show.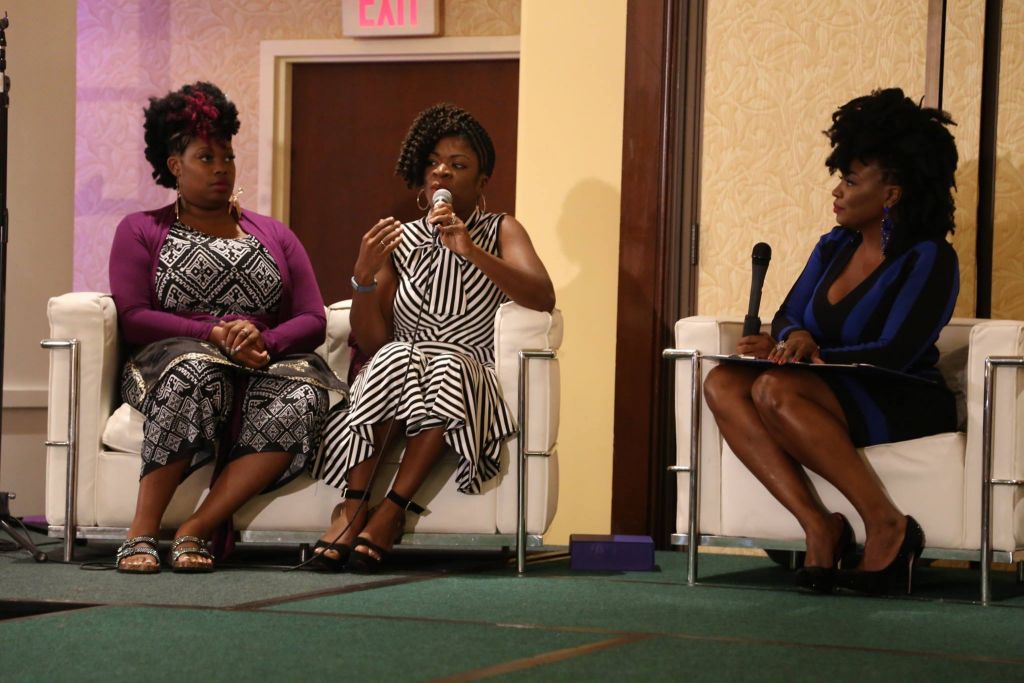 For years, Robertson has created successful strategic plans that have resulted in local, national, and global media coverage. She is experienced in crisis communications management, website content consultation, writing, and relationship-building. Additionally, as a strategy coach, she has helped numerous clients start their businesses and/or emerge as leaders in their industries.
Throughout her career as a professional and entrepreneur, Robertson has worked with clients ranging from professional athletes, authors, designers, thought leaders, magazine editors, to non-profits. Her newsroom experience as a freelance journalist as well as writer for local FOX and CBS affiliates garnered her ability to communicate message to various audiences. She has connected with contacts from major networks such as NBC, BET, ESPN, CNN, FOX NEWS, ABC Network, and others.
Robertson has a Bachelor of Arts Degree in Mass Media Communications from Morris Brown College, a Master of Arts Degree in Professional Writing from Kennesaw State University, and a Doctorate in Strategic Leadership from Regent University.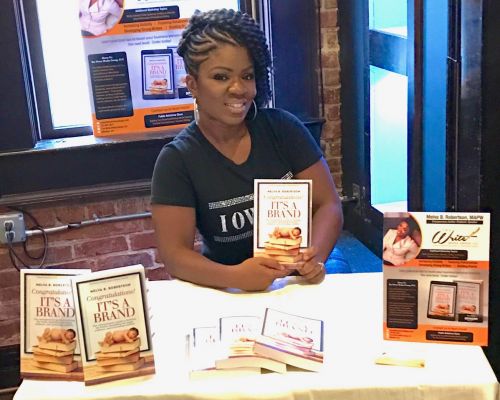 Robertson has authored chapters in three books, Community Voices: Health Matters, the PR News Writer's Guidebook, and PR News' Media Guidebook. She is also the author of her debut book titled, Congratulations! It's a Brand: The entrepreneur's guide to birthing the brand, identifying the target audience, and increasing visibility. In late 2020, Robertson will launch her second book titled, The Brand New Leader: Recognizing the Impact of Your Leadership Brand.
Melva is the proud wife to her husband Dereko and the mother of her amazing daughter Aria.
Take Your Business and Leadership to the next level.
Order your copies today!
Available on BarnesandNoble.com, Amazon.com and other book distributors.
FOR WHOLESALE ORDERS, PLEASE CONTACT US TO ARRANGE DETAILS.
Robertson is available for consultations, workshops, and speaking engagements: For more information, CONTACT US or email, [email protected] Visit our Media page to learn more.