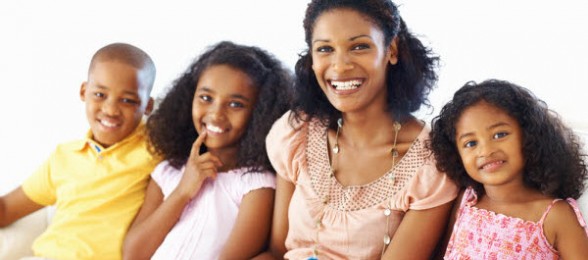 Who knew? While women continue to fight glass ceilings in the corporate workforce, a rising number of women are making the big decision to jump ship and go into business for themselves.
According to statistics from the U.S. Census, more women are plunging into entrepreneurship—female businesses have grown by almost 30 percent over a five-year span. Furthermore, black women are the fastest growing group of entrepreneurs, according to the 2015 State of Women-Owned Businesses Report.
"I would say that entrepreneurship itself is the trend," says Melva Robertson of The Write Media Group, an Atlanta-based public relations firm. "I've also found that more women are exploring entrepreneurship across all demographics and industries."
Robertson, who helps to brand and market many female startups and runs the Own Your Own Entrepreneurship Summit, says part of the allure into entrepreneurship is, of course, the freedom to work for yourself and to pursue your own passions. But one of the major benefits to mothers is more power over that dreadful "working mom guilt."
"I think that the opportunity to become your own boss helps moms feel a sense of control. They want the ability to set their own schedules, make their own decisions and really figure out ways to blend their business and personal lives in a way that allows them to generally be more visible and present at home," says Robertson, who is a mother herself, about the momtrepreneur phenomenon.
And mothers actually might have an advantage.  According to Robertson, business ownership is comparable to raising a kid. Think about it. As that child grows, you grow, learning problem solving skills, best practices, patience, priorities/management and other new skills at every stage of growth.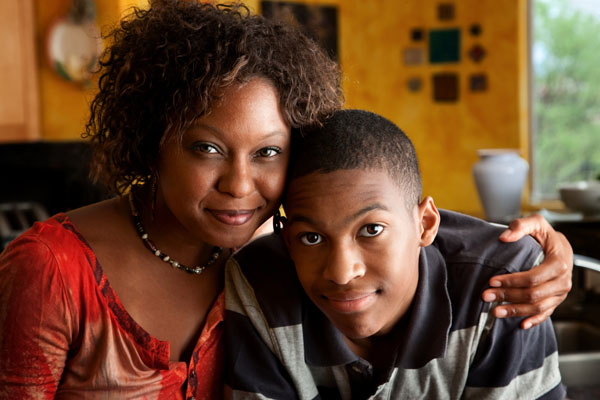 And any mom knows that kids are unpredictable, troublesome and will likely find a way to create problems no matter what skills or preventative actions you employ. So perhaps one of the greatest lessons from motherhood that can apply to entrepreneurship is learning to adapt when outcomes look troubling.
"I care for, protect and fight for our business like it is one of our children," says Rozalynn Goodwin, mother and owner of GaBBy Bows, a children's double-face, double-snap barrette line. "My pregnancy with our son Michael was deemed high risk for still birth, and he was born early with growth and developmental delays, but we fought for his abundant life and continue to fight for his success. He is now excelling and confounding medical and educational predictions. That faith fight helped develop the resolve and tenacity behind GaBBY Bows today."
Given everything moms go through from birth on forward, it seems like an easy transition right?
Well, sort of.
Yes, entrepreneurship can be the answer to all your desires: more family time, more money, more freedom and more joy, but Robertson warns that the journey isn't quite as seamless.
Just like your newborn, your business in the infancy stage is going to require a lot of your attention and care.
"There is sometimes a belief that starting a business means that you will automatically have more time to devote to the personal life; when in fact, starting a business consumes a tremendous amount of time and commitment–especially in the beginning," says Robertson.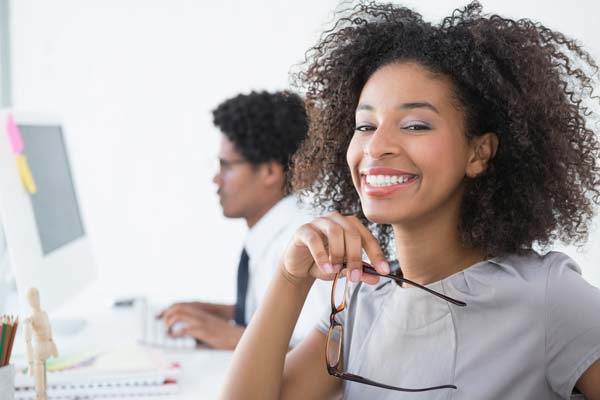 Given that, there are some things you can do. Robertson says the first key is mind frame. She says moms should see the business as if they were adding another child to family. Yes, that child will be a greater demand on your time, focus and energy, but you'll have to make a conscious effort to make sure your real children don't feel that absence of attention.
Additionally, Robertson suggests moms keep in mind the following guidance:
The main advice that I always give is to be flexible.
The formula for work-life balance is different for everyone, and it takes a little trial and error before a person figures out what works for them.
The family's well being is always the priority but, at times, individual tasks related to family and business will shift.
Be ready to adapt to those shifts.
Be honest with your family about what lies ahead as you begin this new venture, listen and adjust to their feedback accordingly
Be prepared to sacrifice a lot of your own time and energy—especially in the beginning.
The last thing is to include your family in your business tasks when possible. If there are things that they can do to help you, incorporate them so that they don't feel isolated. Doing so also helps your family gain a better understanding of the work that goes into what you do.
For Goodwin, that was the key. Finding family time is easier since she launched her business with her then 5-year-old daughter Gabrielle Goodwin (now 9). The two actually travel the country together marketing and selling their line.
"GaBBY Bows has afforded us the perfect opportunity to blend our worlds of family, business and parenting. We spend more time together and have learned life and business lessons on perseverance and diligence through our disappointments and triumphs," says Goodwin. "I not only can tell my children that nothing is impossible, we are demonstrating this truth."
BMWK, thinking of starting a business? How are you preparing so your family life doesn't suffer?