The Own Your Own Movement (OYO) is a series of events, webinars, summits, conferences, presentations, and shows that aim to empower entrepreneurs and equip them with the tools and resources to take their businesses to the next level.
ABOUT THE OWN YOUR OWN ENTREPRENEURSHIP SUMMIT:
The Own Your Own Entrepreneurship Summit was developed by Melva Robertson, owner of The Write Media Group, LLC, as a platform and resource to assist aspiring and emerging business owners and brands across all industries with vital business principles necessary to achieve growth, success, and sustainability.
Additionally, the OYO movement consists of a web-based series called Owning the Dream. This show, hosted by Robertson, highlights entrepreneurs and brands that are "owning it" in their industries. Guests share tips, anecdotes and personal stories that motivate viewers to not dream, but to take the necessary steps in Owning the Dream.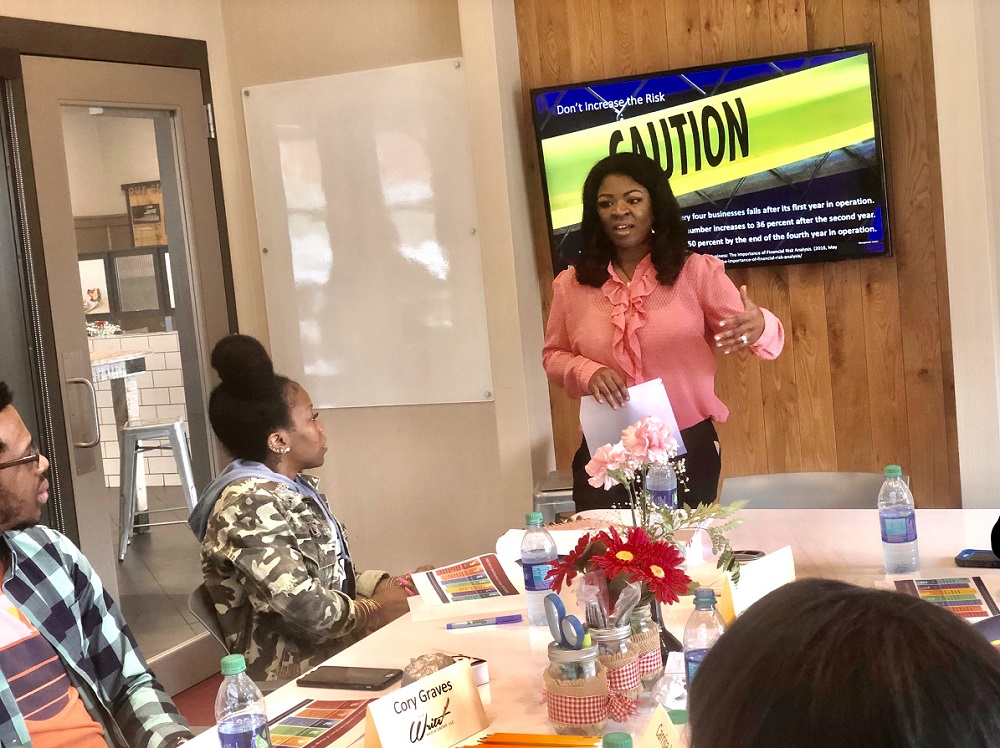 Individual and Group Workshops are Available
Corporate, business, non-profit, small group and individual workshops and trainings are available in the following areas:
Branding (Personal and business branding tips to start or elevate your business)
Media Training (Specialized training to help subject matter experts confidently deliver powerful messages to radio, tv, and print media outlets)
Public Speaking (Receive one-on-one or group training on words, tone, body language and other tips to help deliver a dynamics speech or presentation)
Goal Setting and Strategy (Learn effective methods to plan and set realistic and attainable goals)
Entrepreneurial Business (Learn the basics for starting your own business)
Strategic Foresight (Learn ways to become "future smart" while planning for the future sustainability of your business)