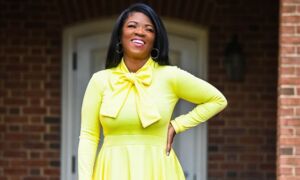 Today we'd like to introduce you to Dr. Melva Robertson.
Dr. Robertson, let's start with your story. We'd love to hear how you got started and how the journey has been so far.
Dr. Melva Robertson, The Strategy Coach. From a young age, I've always enjoyed communications. For fun as a child, I would create my radio shows with my best friend; and we would interview our stuffed animals as special guests. I have always loved writing and story telling as well. I received my Bachelor of Arts degree in Mass Media Communications from Morris Brown College and interned at several Atlanta television news stations with the hopes of one day becoming a broadcast journalist. After graduation, I worked part-time as a freelance reporter for a local cable news station while also I working full-time for a local public health system. My title was Media Specialist. I pitched stories to the media, conducting interviews and media trainings for leaders throughout the organization and produced a talk show with the hospital CEO. My professional career consisted of great opportunities to move up within the communications field. I've worked in health communication, higher education, non-profits, and television. I've had the opportunity to work with journalists and news outlets from all over the world. I've written about major current events and served on the crisis communications teams during many major events and issues. To hone my writing skills which is one of my passions, I went back to school and obtained my Master's degree in professional writings from Kennesaw State University.
In 2014, I officially launched The Write Media Group Public Relations Consulting Firm. I decided to do this after I was presented with an excellent opportunity to work with a public figure who was looking for someone to help with their communications and public relations. Before launching my business, I would help family and friends with public relations and writing for their businesses or projects unofficially. Still, then I realized that this is something that I enjoy and as more opportunities began to arise, I realized that I should do this more formally. The Write Media Group started as a PR consulting firm. I operate the business as a part-time endeavor while excelling full-time within Communications Leadership with my full-time employers. Throughout the six years that The Write Media Group has been in business, I have had clients from entertainment, fashion, beauty, sports, non-profits, business, wellness, and education. I have had the opportunity to work with major organizations and corporations and have worked with major television networks on promotions for my clients. Additionally, I have ghostwritten and edited several books in addition to my own book titled, Congratulations! It's a Brand: The entrepreneur's guide to birthing the brand, increasing visibility, and identifying target audiences.
A major part of my company involves workshops, training, and speaking engagements. I've appeared in several publications and shows providing tips on branding and communications. I also started a web series called Owning the Dream that features entrepreneurs, businesses, public figures, and leaders who are making a difference and owning it in their fields. Most recently, I completed my doctoral degree in Strategic Leadership from Regent University and I will soon release my second book titled, The Brand New Leader: Recognizing the Impact of Your Leadership Brand. Additionally, as I utilize my leadership focus, my company now offers leadership development coaching and strategy coaching.
Overall, has it been relatively smooth? If not, what were some of the struggles along the way?
I've had a great experience overall. I've been very fortunate to be able to do the things that I have set out to do and to achieve the goals that I've set for myself. Of course, nothing comes easily. There are always obstacles and challenges along the way, but I've been able to find and create solutions to those challenges. For any person starting a business or trying to sustain a business, whether it is a full-time endeavor or a part-time/side endeavor, there are always challenges. For me, the challenges have involved time management and work/life balance, creating and maintaining a following and customers consistently, building a loyal and committed team, and managing and growing finances to continue building the company.
I've tried to handle these challenges by planning and being realistic about what I can do and the time frame in which I am trying to do things. For instance, I always advise my clients that they should avoid adding employees, additional services until the need arises. I try to follow that advice myself by not rushing to do things just because others are doing it, prioritizing my time and capabilities at that moment and being realistic about the plan and goals that I set for myself. There is nothing wrong with dreaming big, but you must understand that there is a process to achieving your goals and you have to trust that process and not try to manufacture things that aren't ready to manifest. Remaining practical, hardworking, and grounded helps me to avoid certain pressures and temptations to be more than what I am supposed to be and offer at that particular time.
Tell us about your company. What do you do, what do you specialize in, what are you known for, etc. What are you most proud of as a company? What sets you apart from others?
About my company: The Write Media Group offers several services:
1. LEADERSHIP/STRATEGY COACHING where I collaborate with clients, through an interactive process, to help them build a stronger understanding of their strengths while developing appropriate strategies for effectiveness and success. Coaching services by me, The Strategy Coach, focuses on leadership development, success coaching, and developing a blueprint for those starting/growing a business. More information about my coaching services are available at www.melvarobertson.com
2. BRANDING/PUBLIC RELATIONS – We can help clients start their business and/or create effective strategies designed to enhance your brand.
3. WRITING SERVICES – Our highly skilled and creative development team will handle all of our clients' writing needs. From ghostwriting, editing, and proofreading to content development, we are ready to help clients communicate their messages to their target audiences. We also provide book development and layout design.
4.THE OWN YOUR OWN MOVEMENT – The Own Your Own Movement (OYO) is a series of events, webinars, summits, conferences, presentations, and broadcast shows that aim to empower entrepreneurs and equip them with the tools and resources to take their businesses to the next level.
5. Owning the Dream TV – Melva Robertson is the host of Owning the Dream, a show that highlights the stories of entrepreneurs, public figures, and business people who are making a difference and owning it in their fields. The show — a series of webisodes is filmed quarterly.
What do you specialize in: I specialize in my three main areas of expertise which are writing, communications, and leadership development. I feel that this also sets my business apart for a couple of reasons. I have specific hands-on experience and education in each of these areas. I am passionate about each and have many years of training through working in a diverse range of high profile organizations and industry leaders by working full time in the industry. I am better able to stay abreast of the most current trends, changes, and developments in the field. This is an added benefit for my clients.
I am most proud of the fact that I have been able to provide my clients with results. I have successfully helped each client achieve their goals and move positively toward the next step in their plans. I find great satisfaction in my clients' successes. Their win is my win and over the course of this entrepreneurial experience, I have seen many wonderful clients win.
If you had to go back in time and start over, would you have done anything differently?
If I had to start over, I would start sooner. I have always known that I wanted to have my own business in some capacity but throughout the years, "now" has never been the right time. After going through the process, however, I realize that there is never a perfect time. Still, once you develop your plan and are strategic and intentional about achieving your goals, the process is so much smoother. I would be bolder as a new entrepreneur and understand that mistakes are part of the process, so I can't be afraid of making mistakes. I would understand that I should not hold off on doing something because of fear or uncertainty about the outcome.
Contact Info:
Website: melvarobertson.com
Email: [email protected]
Instagram: @Melvapr_pro
Facebook: The Write Media, LLC
Twitter: @WriteMediaPR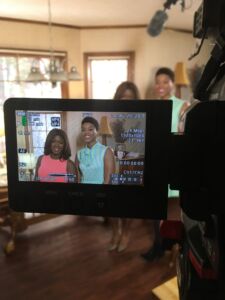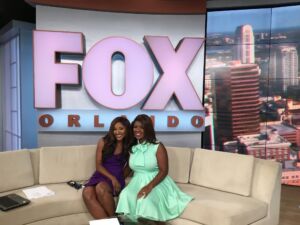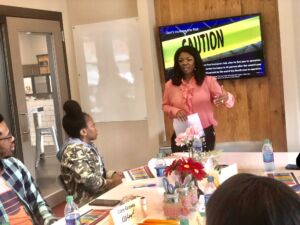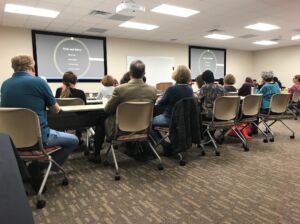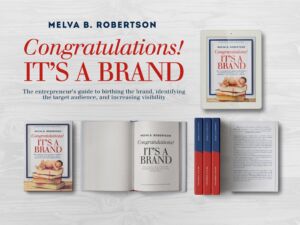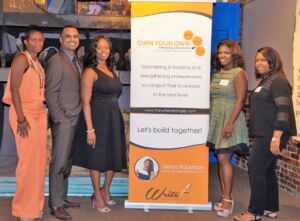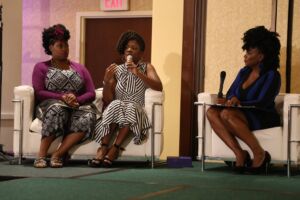 As published on: voyageatl.com